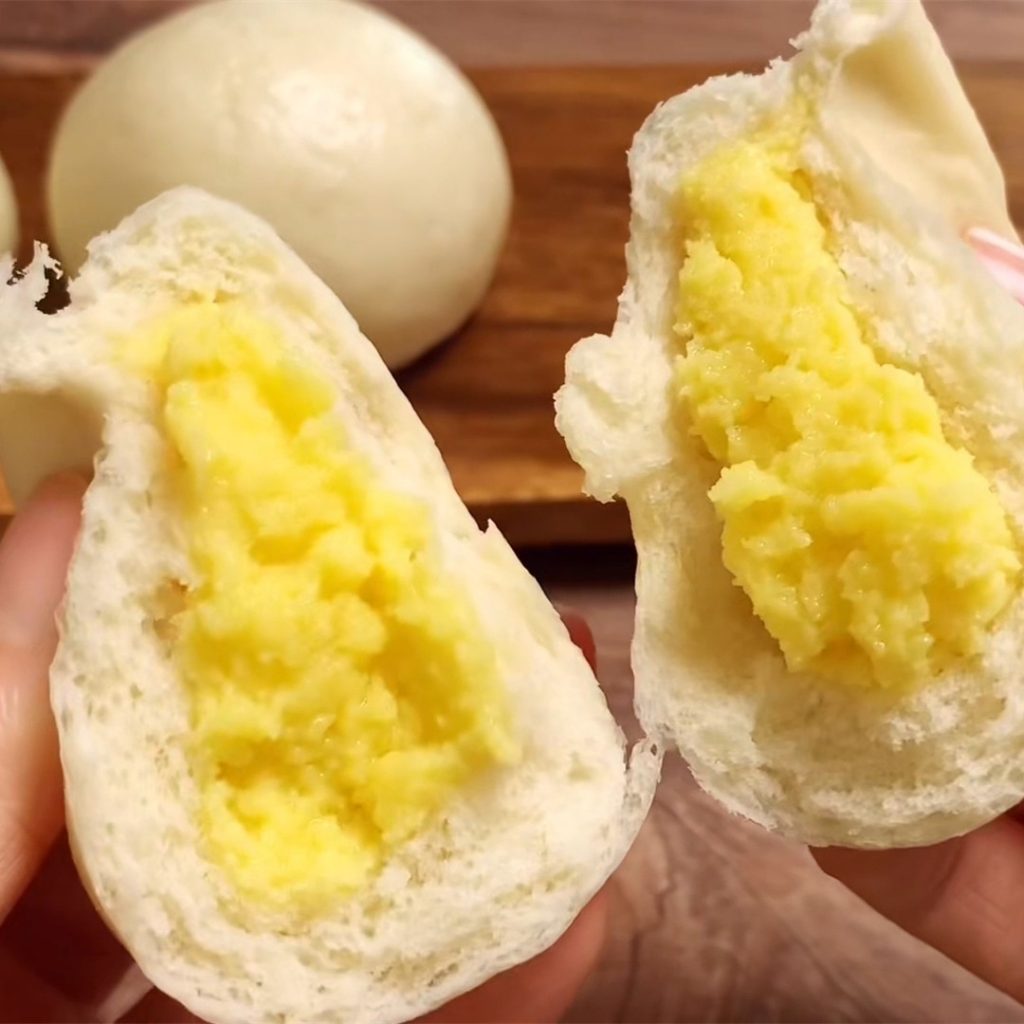 The egg yolk bun is also called the Chinese Steamed Custard Bun. It is a traditional dessert in Guangdong Province, China. Many people like to eat two Egg Custard Bun in the morning. It tastes soft, waxy and sweet, and uses milk, eggs, butter, sugar and other ingredients. There are also different recipes for Egg Custard Bun, in which coconut milk, chestnut powder and other ingredients are added to make the flavor of the Egg Custard Bun more unique.
Many people also make Egg Custard Bun at home. The whole production process is more complicated. I also failed the first time to make Egg Custard Bun. After three attempts, I finally made the perfect Egg Custard Bun.
At last, you must turn off the heat and wait for 5 minutes. I made a mistake here the first time I made it. Hope you like my egg yolk bun recipe.